UNLIMITED USERS. NO LICENCE FEES.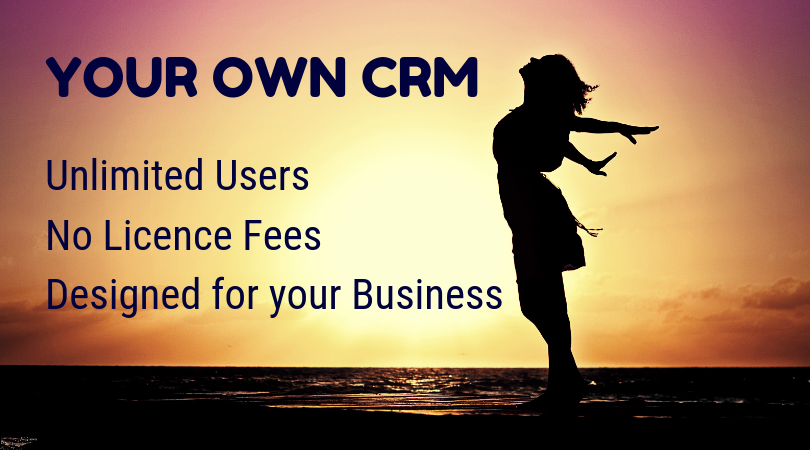 If you are starting to feel the pinch of licence fees for different platforms, or are keeping data on different spreadsheets that only 1 person can use at a time, then in as little as a few weeks, you could have your own system that is designed for your business and the way you want it to work.
It could pay for itself in as little as a couple of months.
A Datalinked CRM / Web Portal will show quantifiable improvements in your data quality and the efficiency of your processes, while increasing the visibility of information to people who should see it.
DATALINKED CRM/PORTAL
Secure .uk domain registered to you included in price (first 2 year's registration free, then £25pa. 2-10 years renewal)
UK cloud hosting on SSD (Solid State Drive) with 1Gb storage free for first year (then £120pa)
99.9% server uptime with nightly file and database backups (backups saved for 5 days)
Free SSL certificate while hosted by Datalinked - auto renews
Email support with 24-hour max turnaround (business hours only) - can be upgraded to 6 hour or telephone support
MySQL database included
Unlimited Users included
Unlimited Customers and Contacts included
In built security with password requirements
Works from a browser, so will work on Windows, Mac, laptop, tablet (we don't recommend mobiles unless an emergency)
You own the code and will have access to your hosting account and database, so you're never tied down
Expandable / add new modules when you are ready for them
There are many different modules and optional extras that can be included in any CRM / Web Portal.
These are just a few ideas. Please call to arrange a meeting to discuss your particular requirements.
CUSTOMER & CONTACT DATA
Extra fields for customers or contacts that aren't easy to set up in spreadsheets or using a complicated CRM platform
Fast & accurate address entry by postcode (additional charge for postcode lookups - we recommend Simply Postcode - from 2p per lookup)
Google Map showing locations of customers, contacts or client
One-click driving directions
Timestamped and user-logged notes
USER MANAGEMENT
One click disabling of user, in cases of dismissal - user immediately logged out on all platforms
Unlimited users and types of users (Administrators, HR, Accounts, Sales, Marketing, etc) - all can have their own access rights as to what they can see and do
Forgotten Password with email sent to user with link to reset
Upload photos of users
WEBSITE CONTENT MANAGER
*Datalinked created websites only - non-WordPress so much more secure
FILE MANAGEMENT
Upload, organise and download files and images
Link files/images to a particular customer or contact
REPORTING
Reports designed for your needs, integrating data from multiple sources
Google Analytics graphs and reports
SALES & MARKETING
iPad/Tablet designed Point of Sale application - for your sales agents on the road
Google Map of where sales agents last logged on
Signature Pad so that customers can sign (orders, GDPR, etc) and signature is stored as an image file with a datestamp
Leads & Opportunities dashboard with graphs and tables
Pipeline designed for your business
Product discount pricing - per client or customer - or all
ACCOUNTS
Online invoices with option to print or email to customer
Online payment (requires payment gateway, e.g. WorldPay or PayPal)
Emailed Statements
Daily, weekly, monthly, annual or custom date reporting
PRODUCTS & WAREHOUSING
Product entry with photo(s)
Stock-taking
Picking lists
Part order despatch
Shipped inventory reports
STAFF
To do lists
Individual, group or company-wide push notifications by admins
Online chat between users
Bulletin board